Europride 2018 in Stockholm
On Thursday the 2nd of August 2018, we were at Stockholms stadshus / Stockholm City Hall where we were warmly welcomed by the President of the City Council Eva-louise Erlandsson Slorach and the Mayor of Stockholm Karin Wanngård. We met and exchanged opinions and ideas with LGBTIQ* Activists from all over Europe special thanks to the European Pride Organisers Association and EuroPride 2018 for putting together a hitch-free event.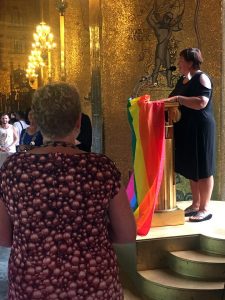 We took to stage on Friday 3rd of August at the Human Rights Conference @EuroPride 2018 Stockholm: «The L in LGBTI is more than just a letter. What you should know about lesbian lives» https://bit.ly/2vt7CRe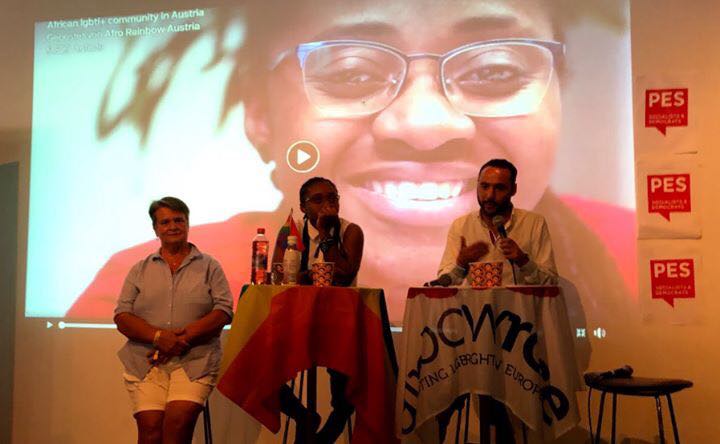 What is life like for lesbians in Europe? A presentation of the "EL*C Brief Report on Lesbian Lives in (parts of) Europe" with the focus topics "discrimination" and "health". How can the needs and demands of lesbians be translated into policies and be sustainably integrated in the structures of institutions?
Presentation: EL*C Brief Report on Lesbian* Lives in (parts of) Europe
Maria von Känel, Co-Author: EL*C Brief Report
Panel Discussion:
Madelaine Vilgren, secretary of HBT Socialdemocrats, Sweden
Marja Bijl, Vice President, PES Women
Jose Santoro, Sec. Gen. Rainbow Rose
Henrie Dennis, Board Member, European Lesbian* Conference & Founder, Afro Rainbow Austria